September 7th is the one year book birthday of All Our Broken Pieces. So, to celebrate this book being one whole year old, I will pick two people to receive a signed paperback.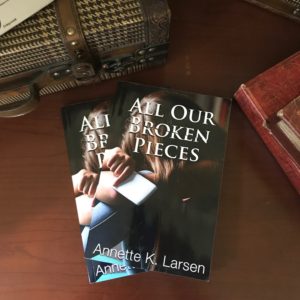 You can enter by commenting on this blog post, my Facebook post, my Instagram post, or my Twitter post. I'll put all the names in a hat and pull two out on September 7th.
You can comment as many times as you want. You can tag people. You can share the post and tell me you shared it. You can tell me your favorite color or your favorite book. Just comment!