With my next series being fairy tale retellings, and a spin-off series from my Dalthia series, I was originally thinking of calling the series Tales from Dalthia, or something similar. However, as I've continued to plan out the series, I've realized that these books will not take place in Dalthia. They will take place in Winberg, which is the Sovereign Duchy where Saving Marilee takes place.
The reasoning for this?
Not only was I planning to tell both Cecily and Emeline's stories, who are both from Saving Marilee, but I realized that Marilee, with her fanciful mind and her love of whimsy, had created the perfect jumping off point from which to launch my fairy tale retellings. They will all be interwoven just like the Dalthia books were, building on one another.
The downside? I was originally planning on FINALLY telling Gretchen's story (Ella's maid), but alas, with this new plan, I have to put Gretchen on the back burner once again.
The good news? I already have an inkling of an idea for a fourth book. I originally only planned on three, but there's a fourth that will likely get written, even if it's not released on the same schedule with the first three.
And what are the first three?
Hooked: A Peter Pan retelling.
Hunted: A Little Red Riding Hood retelling.
Hidden: A Robin Hood retelling.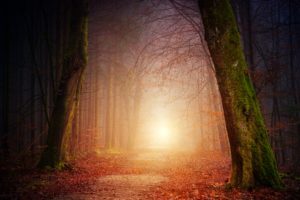 The first draft of Hooked is complete. I'm getting close to finishing the rough draft of Hunted. And I have an outline sketched out for Hidden.
Since I'm planning to release these in quick succession (each one month apart), I wanted them all finished and ready to go before I release the first. To prep for that, I'm having my cover artist attack all three covers at the beginning of April. It's been great to have that soft deadline in place. It's forced me to be sure that I have a handle on all the characters and major plot lines.
Also, I'm super excited to see what she can do with these covers. (!!)
ALSO! Just Ella will be FREE on Thursday and Friday. So tell a friend. Or buy it for a friend. Or for yourself!