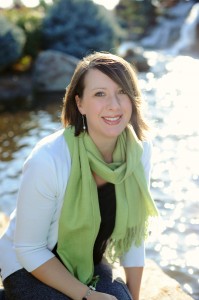 Though I dabbled in writing throughout school, being an author seemed like an unattainable dream. It took me seven years to write my first book, Just Ella. During that time, I taught myself how to write a novel. Not the most time effective method, but it gave me an education I wouldn't have received from a class or a how-to book. Something about the struggle of writing without a formula or rules worked for me.
I write clean romance because I love it. Jane Eyre is the hero of my youth and taught me that clinging to your convictions will be hard, but will bring you more genuine happiness than giving in ever can.
I was born in Utah, but migrated to Arizona, Missouri, and Virginia before settling in Boise, Idaho.
I love chocolate, Into the Woods, ocean waves, my husband, and my five littles. And I love books that leave me with a sigh of contentment.