I was born in Utah, but grew up in Flagstaff, Arizona and St. Louis, Missouri, the fifth of seven children. I attended Southern Virginia University and Brigham Young University, where I studied English and Theater. I now live in Idaho with my husband and four children.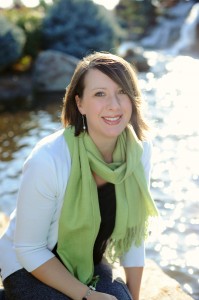 I have Charlotte Brontë to thank for the courage to write novels. After being bombarded with assigned reading about women who justified abandoning either their families or their principles in the name of love, I had the great fortune of reading Jane Eyre. And that was it: finally, a heroine who understood that being moral and making the right choice was hard, and sometimes it hurt, but it was still worth it. After rereading it several years later, I realized that if I wanted more books to exist with the kinds of heroines I admired, then I might as well write a few myself. My books are about women who face hard choices, who face pain and rejection and often have to face the reality of sacrificing what they want for what is right. The consequences are often difficult or unpleasant, but in the end, doing what's right will always be worth it.
I believe there is no substitute for good writing or good chocolate. Fortunately, one often leads to the other.