I'm happy to be a part of Michelle Merrill's book launch! She's used her talents to help spread awareness about Cystic Fybrosis. Here's what you need to know: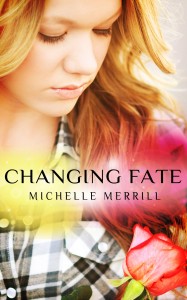 All Kate wants is to live. Battling cystic fibrosis is hard enough, dying from it is even harder. When her mom moves them closer to the hospital in the middle of her senior year, Kate's determined to isolate herself—saving everyone the trouble of befriending a dying girl. It's a difficult task when cheerful optimist Giana insists on being Kate's friend.
Kate's resolve falters even more when curly-haired Kyler captivates her with his sweet melodies. As her emotional walls collapse, Kate realizes the people she's been pushing away may be the ones giving her a reason to live. But it might be too late.
Also!
*Half of all proceeds will go to the Cystic Fibrosis Foundation.
*The book will be at a lower price (2.99) for all of May to celebrate CF Awareness Month!
*All proceeds from the first 2 days will go to Team Regan Kate. (I happen to know little Miss Regan. She's a sweetheart and a real inspiration.)
Get it on Amazon!

You can view the book Trailer on youtube.
Want to win a free copy? Visit each participating blog and find all 16 key phrases—2 in each fun fact about the author. Put them together and answer the question in the giveaway on Michelle's blog for extra points! The giveaway is open to everyone no matter where you live!
Here's where to find the fun facts for the giveaway:
Michelle Merrill (1 & 2)
Carol Riggs (3 & 4)
Shallee McArthur (5 & 6)
Kelley Hicken (7 & 8)
Annette Larsen (9 & 10)
Rachel Pudelek (11 & 12)
Melanie Stanford (13 & 14)
Chantele Sedgwick (15 & 16)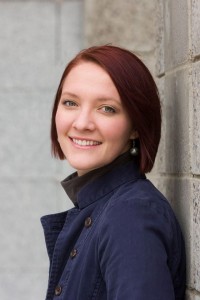 Michelle Merrill loves kissing her hubby, snuggling her kids, eating candy, reading books, and writing first drafts. She names her computers after favorite fictional characters and fictional characters after favorite names. To learn more about her, visit www.authormichellemerrill.com.
2 fun facts.
I'm kind of anal about the way I load a dishwasher. Yes, I sort my silverware. And I rinse everything so that it looks clean before I put it in. And I don't load it until I have enough to start it. Which means…I have a really deep sink and am excellent at doing my dishes quickly.
I broke my arm playing powder-puff football in 9th grade. It was the first game and I tried out for basketball afterward with the cast on. No, I didn't make it. Dang cast. Ruined my sports career forever!