A reader pointed out on my Saving Marilee Playlist post that I never posted my Missing Lily Playlist. Whoops! It's not like I don't have it. So, here it is.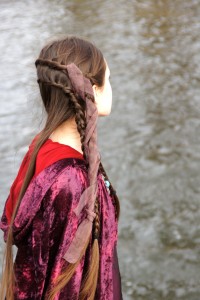 Homage for the Suffering by Matthew Perryman Jones—Chapter 1, trudging through the rain.
Turning Page by Sleeping at Last—Lylin and Rhys's song.
Falling Slowly by Glen Hansard—Chapter 4, Star Gazing.
Run to You by Pentatonix—Chapter 11, overlooking Fallon Manor.
With Or Without You by U2—Chapter 14, the Library.
The Living Sculptures of Pemberley from The 2006 Pride and Prejudice soundtrack—Chapter 22, meeting at the pond.
Say Something by A Great Big World—Lorraina and Tobias's song, chapter 25.