All right, friends.
We're coming down to it. Five days until the ebook of Painting Rain is released.

In order to make sure that the paperback was available at the same time, I approved it two days ago. I was told it would take 4-5 days for it to show up on amazon, but they were WRONG! It's already up, linked to the ebook version, and available for purchase at this very moment.
*Sounds of cheering and jubilation*
Here's the paperback cover, in case you wanted to see it. You can also click on the cover and it will take you to the amazon page.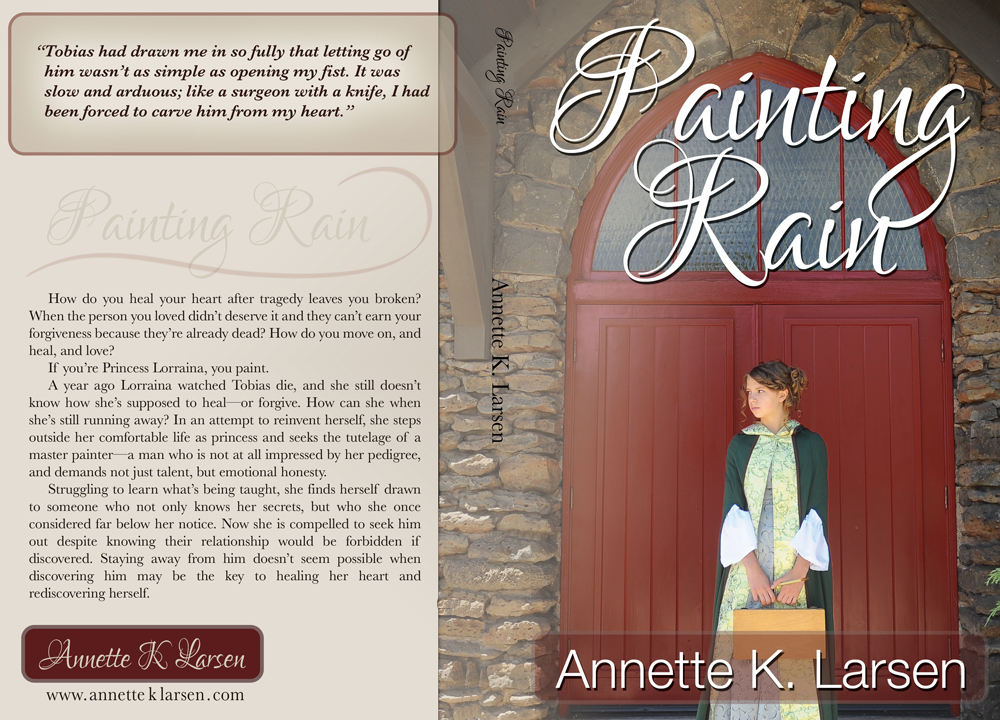 Isn't it pretty? I especially like the swoopy brush stroke under the title on the back cover. Totally my idea; and executed beautifully by my husband.