This one feels like it's been a long time coming, but it's finally time for Keeping Kinley to become a reality.
I've got a beautiful cover!
I've got a book trailer!
I've got a way for you to earn a FREE COPY!
First: The Cover
I think this might be my favorite of all my covers. *sigh of contentment*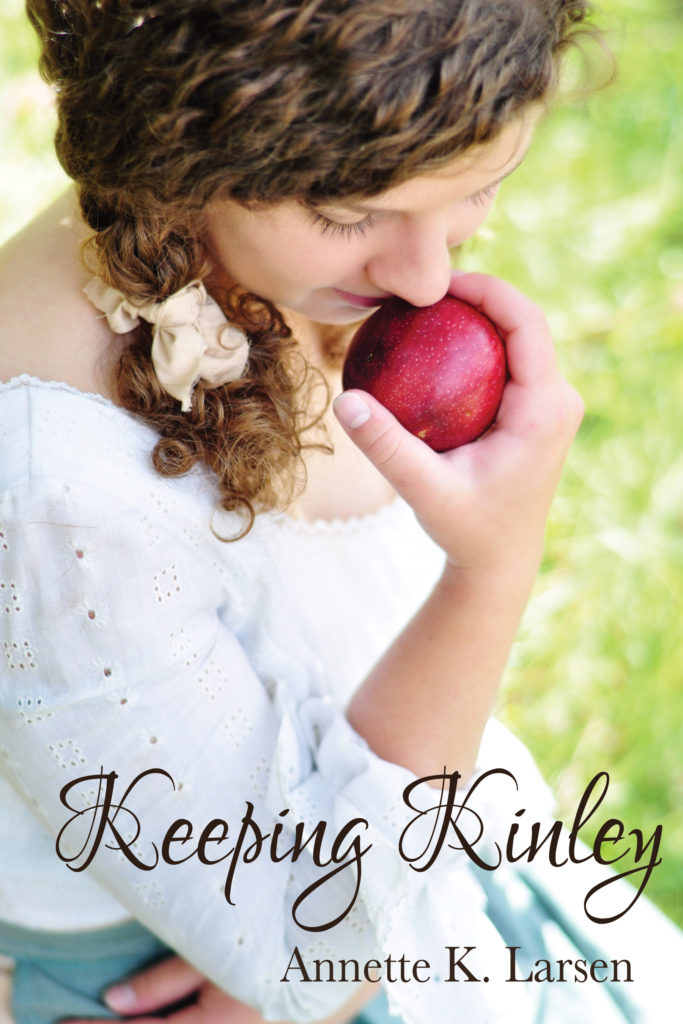 Rylan made me feel like things were possible. Like I was possible, and he was possible, and we could be possible together.
Kinley is content tending her apple orchard, until a chance meeting with a childhood friend changes her priorities. Spending time with nobility is not socially acceptable, but Rylan rejects the norm. He pushes his romantic interest with a charming carelessness, hoping it turns into something more—something she hadn't realized she wanted.
When Kinley's livelihood is threatened, any thoughts of a relationship are set aside as she's thrust into Rylan's world, where commoners and nobility don't mix. The Rylan she encounters there is not the quirky and carefree friend she thought she knew. Can she trust what her heart has told her and believe in him, or will she be forced to accept that her dreams are only that—dreams?
Second: The Book Trailer
Third: You can earn a FREE COPY.
Yes, you read that right. You can earn an EARLY, free copy of Keeping Kinley by clicking here and nominating Keeping Kinley for publication through the Kindle Scout program.
"But, Annette, I've never tried to use Kindle Scout. I don't have an account. Do I need to sign up?"
Nope! That's the beauty of it. As long as you have an Amazon account, you're good to go. You just use your usual Amazon sign-in for the Kindle Scout page. This link takes you directly to my campaign, where you can read the first two chapters of Keeping Kinley (well, ALMOST the first two chapters), and push the nominate button. If enough people nominate it, then Kindle Scout will publish it. And if they choose to publish it, then you get a free copy! so long as my book is on your nomination list when the campaign ends.
At the end of the nomination period (30 days), if it is not picked up and published by Kindle Scout, I will publish it as usual just as soon as they tell me "no." Either way, Keeping Kinley should be published mid-late March.
So, what I need you to do right now:
1: Head on over to Kindle Scout and give it a nomination.
2: Go over to Goodreads and add it to your bookshelf.
3: Hit up Facebook and Twitter and share the Kindle Scout Link with all your friends. Remember, EVERYONE who nominates it will get a free copy IF it's selected for publication by the Kindle Scout team.
I'm so excited that this project is moving forward! Happy Reading, everyone!