This deleted scene is from All Our Broken Pieces. This is how I originally wrote the scene that comes right after Ginny and Alex fight, she asks him to leave, and then trashes her room. I'll let y'all read it first and then I'll talk about the problems with it.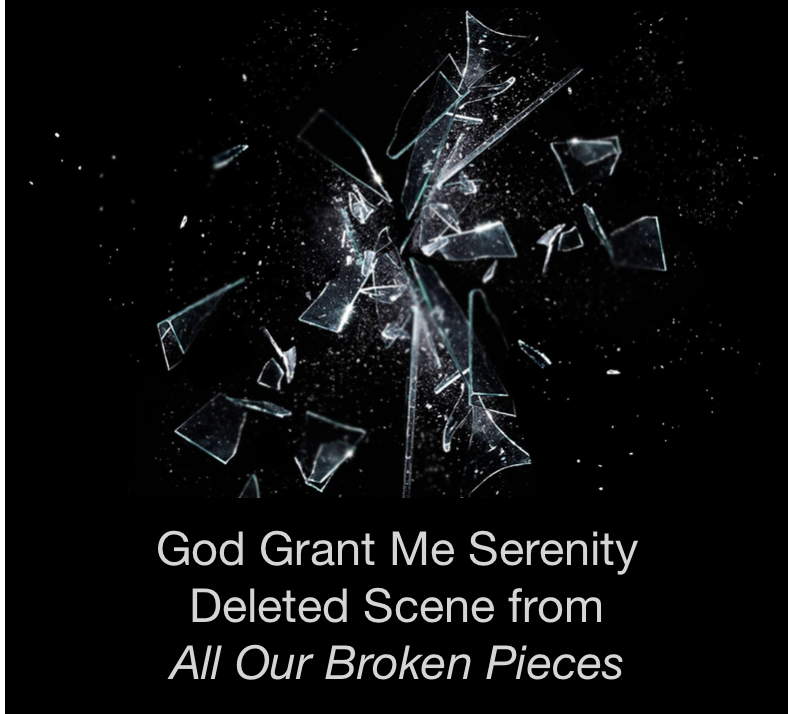 God Grant Me Serenity
I fell asleep without a blanket, with my arms banded around myself, curled into a fetal position.
It was nearly midnight when my phone rang. I fumbled to find it in the chaos and saw "Alex" as the caller. A breath hissed through my teeth and I checked myself, weighing my emotional state to determine if I could handle a conversation with him. Then I answered. I was still upset and confused, but if Alex was willing to reach out after what I'd put him through, then I couldn't ignore it.
"Hello?"
"Can you meet me?" His voice was strained and I sat up straight, instantly on alert.
"Of course. What's wrong?"
"I'm standing outside a liquor store and I need a reason not to go in."
If you have signed up for my newsletter, the link to the rest of the scene should be in your inbox. If you have not signed up, you can do so here.