My books aren't free often, so take advantage!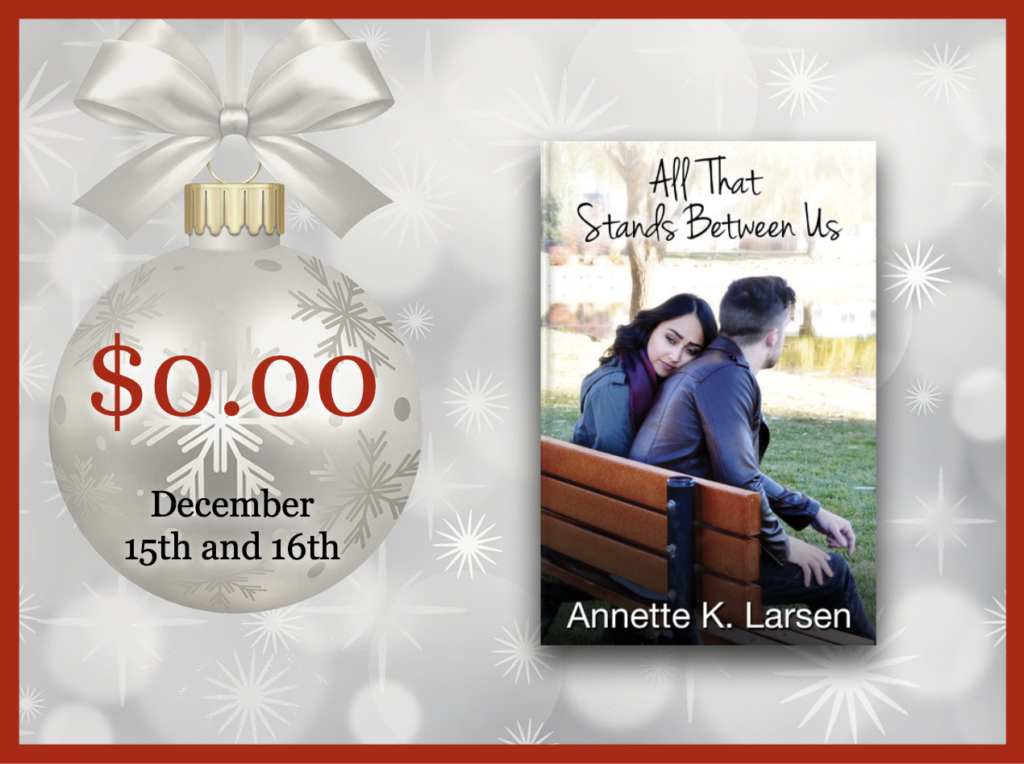 All That Stands Between Us is FREE TODAY (the 15th) and TOMORROW (the 16th). So if you've been wanting to recommend it to people or gift it to someone, NOW IS THE TIME.
This is my contemporary, small-town, family-feud, enemies-to-lovers, fall-for-the-boy-next-door book.
It takes place over Thanksgiving and Christmas, so it's kind of like a holiday hallmark movie… except not at all…. Heart-warming hallmark feelings aren't likely when your book is inspired by Romeo and Juliet. Drama!
In all seriousness, if you could help me spread the word, I'd appreciate it!
I hope your holiday season is filled with light and love, even if it looks a little different than it has in years past.