Thank you to all who entered my giveaway, especially those that wrote reviews and shared on social media. This has been a great first week for Keeping Kinley, and I'm proud of my little book baby for doing so well out in the real world.
Now for the winner!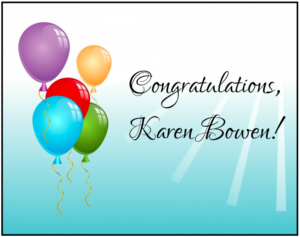 You have won a signed paperback of Keeping Kinley! I'll be in touch so that we can work out the details.
Thank you again everyone for your support, for reading my books, and for coming back for more.