It's time for a deleted scene from If I Could Stay!
While the final plot line had Leila leaving her go-bag in the trunk of her car, my original plan was for her to lose her money belt/wallet/purse in Jack's truck. And since she can't ask him for help due to the illegal nature of her fraudulent IDs, she ends up taking matters into her own hands. This ultimately didn't work out for a lot of reasons, but I do like this scene and wanted to give y'all a chance to read it.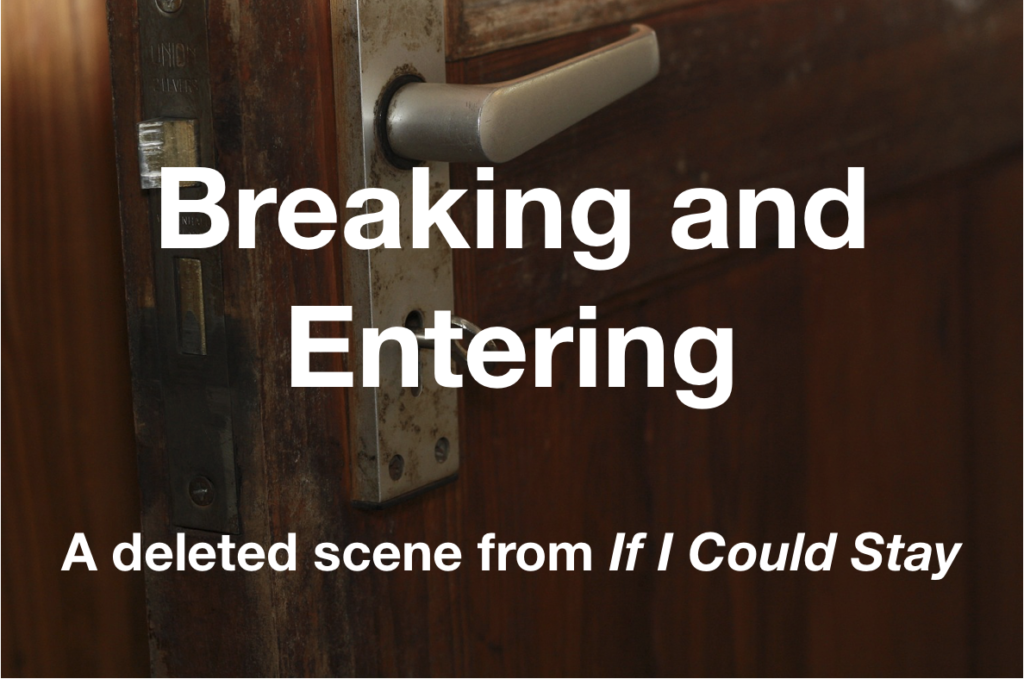 I hadn't stolen anything since the first year I'd been on my own, but I was out of options. Jack was a cop, and if he decided to do some kind of investigative voodoo on me, then something was bound to end up in the system. If that happened, there was a good chance it would tip off my father. And I could not let my father know where I was, especially if I had no resources to run. Plus, there was always the chance that Jack would put the pieces together and figure out who I was. Then I'd really be screwed…
If you would like to read the rest of this deleted scene, please sign up for my newsletter and you will receive a link giving you access to all of my bonus content. Those who have already signed up should look for the email that was already sent out. (If you have gmail, it will be in your "promotions" inbox.