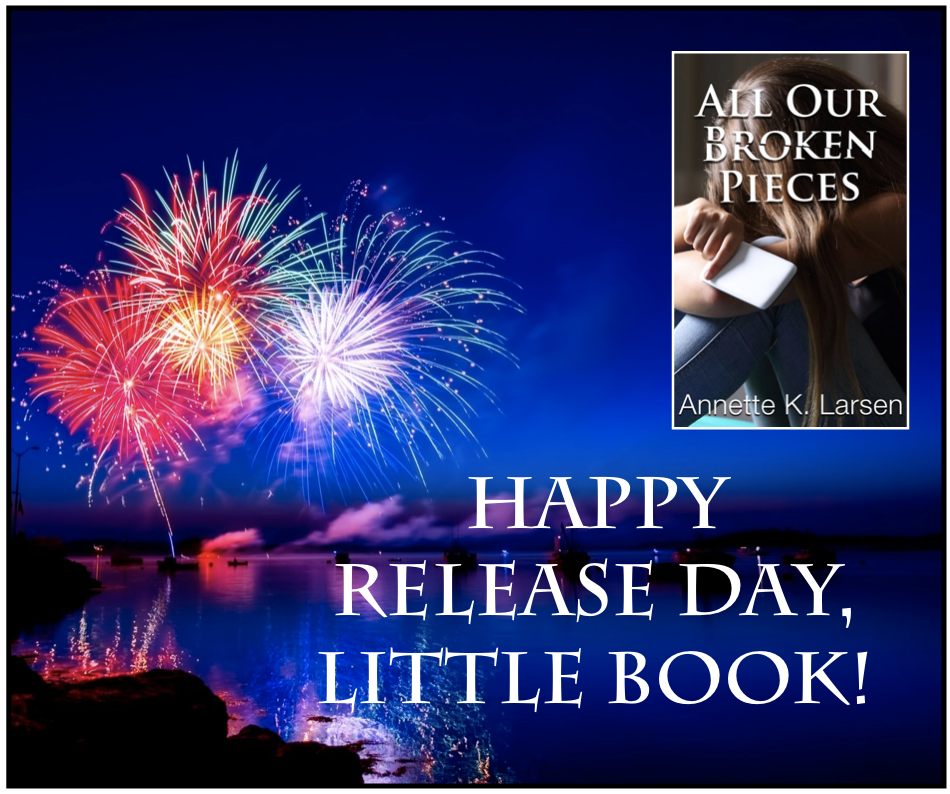 Release days are always exciting.
And nerve wracking.
Because no matter how many times I do this, my emotional attachment to these books and their success never wanes. Going to the Kindle page and seeing there are already several wonderful reviews less than 24 hours after it was released makes my little author heart sing.
Writing this one was a little different because I purposefully put a lot of me into Ginny's character. Details about her acting, the roles she plays, as well as other little details are taken directly from my experiences. Not that I based Ginny off of me; I didn't. But it was fun to choose certain real-life details to make her come more alive.
I love Alex. I love everything that he represents. I love him and Ginny together in all their messy, honest concern for one another.
And I really hope that you love them too.
Find All Our Broken Pieces on Amazon