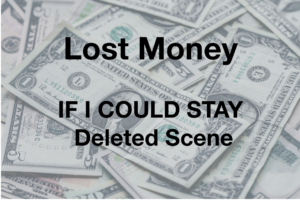 This deleted scene from If I Could Stay was written before I decided to have Leila leave her money and IDs in the trunk of her car. Instead, I simply had her lose them while she was with Jack, but she didn't realize it until after he'd dropped her off at the bus station. She had to track him down to get it back.
*~*~*~*~*~*~*~*~*~*
It took me a while to track down the police station, but once I got reliable directions, which involved a surprising number of tree street names, it wasn't hard to find. It was on Chestnut street, just past Pamela's Hair Styling. I walked along the sidewalk and studied the parking lot, but Jack's truck wasn't there. He likely wasn't on shift yet, since he had been driving in the early hours of the morning…
To continue reading, sign up for my newsletter and get access to all my deleted scenes and extras!