I've accumulated a pretty hefty list of songs that feel like they speak to my characters, so this time, instead of just doing one playlist, I'm going to divide it into two. This week I'm focusing on the songs that seem like they could be from Libby's point of view, or have the dual point of view of both characters. And next week I'll share Sean's songs.
So, in celebration of Songs for Libby being released in only NINE DAYS, here are their songs.

Lest I scare you off with the angst and heaviness of the rest of the songs, I'll start with the song that I associate with the end of the book. 🙂
♪♫♪ Lover—Taylor Swift
The rest I will include without explanation, because music often speaks better when left to itself.
♪♫♪ Medicine—Daughter
♪♫♪ A safe place to Land— Sara Bareilles and John Legend
♪♫♪ Over You—Ingrid Michaelson and A Great Big World
♪♫♪ The Last Time—Taylor Swift and Gary Light
♪♫♪ Fall on me—A Great Big World and Christina Aguilera
What do you guys think? Were you already familiar with these songs? Did you find a new one to add to your library?
AND! Because I can't help bragging…Look what I got!!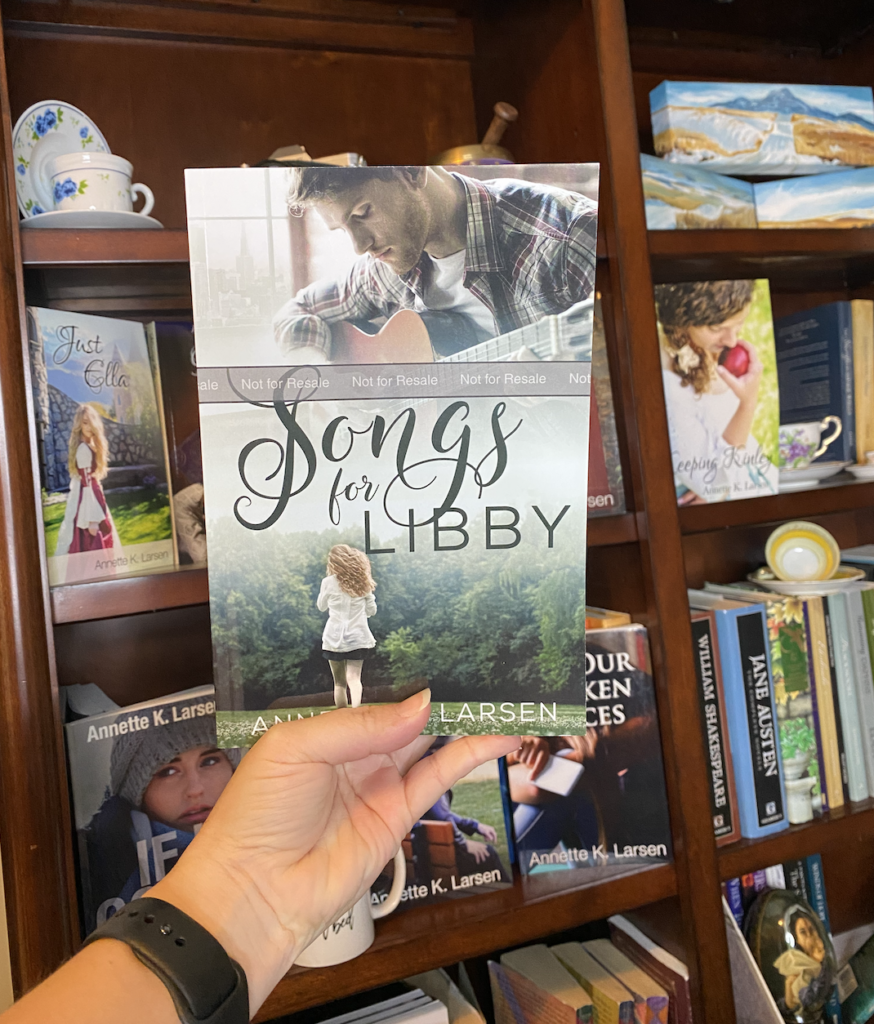 I'm pretty proud of the formatting on this one. I added some details that make it feel extra special. And, since this one is on the longer side, it's got some good weight to it.
Ok. Bragging over.
Nine days.
Book Highlights
From New York With Love is a short story by Sophie Mays about small towns and Christmas.
In Paradise with the Billionaire is an enemies to lovers billionaire romance and is only $.99.